Belowground plant-fungal interactions in forests
Sofia Gomes & Vincent Merckx
Start &nbsp

Friday 10 Feb 2023 4:15pm

Finish

Friday 10 Feb 2023 6:00pm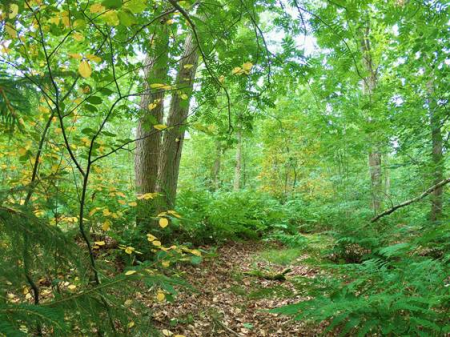 Soil fungi play a major role in shaping forest ecosystems: the roots of trees interact with a myriad of fungi and the trees' ability to cope with environmental change can be mediated by these interactions. In this talk, Sofia Gomes will illustrate how fungal community structure changes during forest development, and she will discuss the potential of root-associated fungi in the protection of trees against drought. Vincent Merckx will focus on a specific guild of root-associated fungi – mycorrhizal fungi – and how forest understory plants potentially use the ability of these fungi to link different plants to gain carbon.
Sofia Gomes is a junior group leader at Leiden University, where she works on tree-microbe interactions and their resilience to stressors. After obtaining her PhD at Leiden University, she was a postdoctoral fellow at the University of Bayreuth and Wageningen University and Research.
Vincent Merckx is a senior researcher at Naturalis Biodiversity Center, where he leads the Understanding Evolution research group. He is also an Associate Professor at the University of Amsterdam. He obtained his PhD at the University of Leuven in Belgium, and before coming to the Netherlands, he was a postdoc at the University of California in Berkeley. His research focuses on the interactions between plants and mycorrhizal fungi.
Tweet link opens new window
Tweet