Concrete or critters? Housing and optimal land-use
Dr. Sue Roberts
Start &nbsp

Wednesday 05 May 2021 10:00am

Finish

Wednesday 05 May 2021 11:00am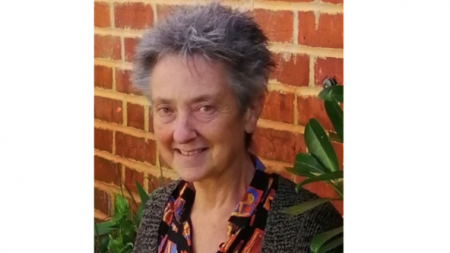 Do we need one and a half million houses between Oxford and Cambridge? Have residents agreed to the industrialisation of our rural home? How will nature fare with its restoration dependent on offsetting money from developers? How are we doing, with our democracy, our natural world, and our housing crisis?
Dr Sue Roberts, Green Party Councillor at South Oxfordshire District, and founder and chair of Bioabundance Community Interest Company, will let you into some little-known secrets of how the financialisation of housing allows development to gobble up our land.
Sue is an alumnus of Wolfson College Oxford. She studied Sociality in Rabbits for her doctorate in the 1980s. She is proud that Wolfson is not one of the Oxford University colleges exploiting our land for profit.
In 2012, Sue founded Ecomorph Ltd, a Green Deal Advisory Company which has fallen the way of many home-ecofitting companies, and closed in 2019. Ecofitting is complex, bespoke and incredibly expensive. In the UK we have 27 million homes, and rising, which need attention. She became despondent at the absurdity of us building more non-zero-carbon homes, and switched attention to opposing the greed of unneeded development. She is fearful that land-use changes will further deplete our natural world, and set up Bioabundance last year. Bioabundance is taking legal action against the South Oxfordshire development plan.
Tweet link opens new window
Tweet