Monetary valuation of nature: pragmatic conservation or unhelpful commodification?
Kate Raworth chairs a discussion between Robert Costanza and Erik Gomez-Baggethun
Start &nbsp

Friday 17 Feb 2023 1:00pm

Finish

Friday 17 Feb 2023 2:30pm

Venue

Oxford Martin School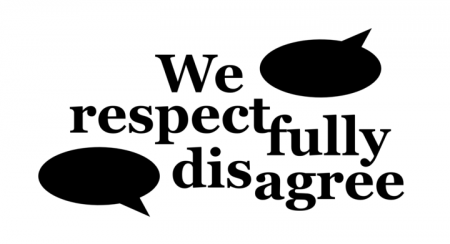 The valuation of nature and ecosystem services in monetary units plays a central role in many forms of environmental governance, including in carbon and biodiversity markets and offsetting schemes which are increasingly under scrutiny. The idea of using monetary units to value nature has precipitated significant debate, with proponents contending that it represents a pragmatic and realist approach to accounting for the environment in decision-making processes, unlocking substantial funding for conservation, while others argue that it can lead to a commodification of nature that ultimately proves inequitable and ineffective in addressing environmental challenges. In the spirit of developing a constructive dialogue on the issue, Kate Raworth will moderate a discussion between two ecological economists, Robert Costanza and Erik Gomez-Baggethun, who will explore the debates and tensions associated with using monetary units to value nature and ecosystem services and role such valuations play in contemporary environmental governance.
Kate Raworth
Kate Raworth is an economist focused on making economics fit for the 21st century. Her best-selling book Doughnut Economics: seven ways to think like a 21st century economist has been translated into 20 languages. She is co-founder of Doughnut Economics Action Lab, working with cities, business, communities, governments and educators to turn Doughnut Economics from a radical idea into transformative action. She teaches at Oxford University's Environmental Change Institute and is Professor of Practice at Amsterdam University of Applied Sciences.
Robert Costanza
Robert (PhD, FASSA, FRSA) is a professor of Ecological Economics at the Institute for Global Prosperity, University College London and an Adjunct Professor at the College of Business and Economics, University of Tasmania. He is also a Senior Fellow at the Stockholm Resilience Centre, an Honorary Professor at the Australian National University, an Affiliate Fellow at the Gund Institute at the University of Vermont, and a deTao Master of Ecological Economics at the deTao Masters Academy in Shanghai, an Overseas Expert in the Chinese Academy of Sciences (CAS) and an Ambassador of the Wellbeing Economy Alliance (WEAll). He is co-founder and past-president of the International Society for Ecological Economics, and founding editor of Ecological Economics. He is founding editor-in-chief of Solutions and editor in chief of The Anthropocene Review. Professor Costanza's transdisciplinary research integrates the study of humans and the rest of nature to address research, policy and management issues at multiple time and space scales, from small watersheds to the global system.
His areas of expertise include: ecological economics, ecosystem services, landscape ecology, integrated ecological and socioeconomic modelling, energy and material flow analysis, environmental policy, social traps and addictions, incentive structures and institutions. He is the author or co-author of over 600 scientific papers and 30 books.
Erik Gomez-Baggethun
Erik is a Professor of Environmental Governance at the Norwegian University of Life Sciences, a Senior Visiting Researcher at the University of Oxford, and a senior scientific advisor at the Norwegian Institute for Nature Research. He has taught courses and modules in ecological economics at the University of Oxford, the University of Cambridge and other universities in Europe and Latin America. His research covers diverse topics in ecological economics and sustainability science, with a focus on the links between ecosystems and human well-being, environmental values, and post-growth economics, topics on which he has produced >150 scientific publications. Since 2017, Erik has featured on Clarivate's list of the world's most highly cited researchers in the field of economics and finance. He is president elect of the International Society for Ecological Economics (ISEE) and is a lead author of the reports The Economics of Ecosystem Services and Biodiversity (TEEB) and of the Global Values Assessment of the Intergovernmental Science-Policy Platform on Biodiversity & Ecosystem Services (IPBES).
Tweet link opens new window
Tweet