Nature Positive: fact or fiction?
Joseph Bull
Start &nbsp

Friday 27 Jan 2023 4:15pm

Finish

Friday 27 Jan 2023 5:15pm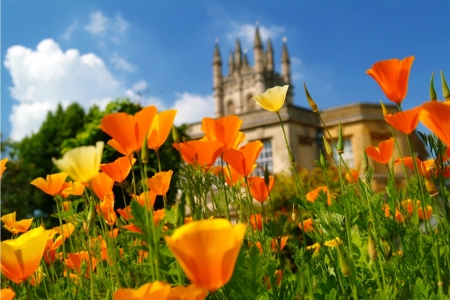 Abstract:
Biodiversity loss is one of the great global challenges of our time. If we are ever to address and ultimately reverse biodiversity loss, we must face the difficult truth that amongst its most substantial drivers are consumption and trade. As such, to arrest declines in biodiversity, we may all have to change the way we live and do business.
The idea of 'Nature Positive' builds on decades of scientific work and hard-fought environmental policy gains, and suggests that we can: (a) quantify the direct and indirect impacts of organisations on biodiversity; (b) substantially reduce those impacts; and, (c) reverse them, to the extent that we begin to see global biodiversity recovery. It is a great narrative – but is it fundamentally a fiction, or do the facts suggest it might actually be possible? In this talk, I will explore this question empirically, from the perspective of working right on the boundary between academia and industry.
Biography:
I am an ecologist, conservation scientist and practitioner: currently Associate Professor in Climate Change Biology at the University of Oxford, and Director of Wild Business Ltd. I have a BSc in Physics, MSc in Environmental Technology, and PhD in Conservation Biology from Imperial College London – spending much of the latter on expeditions to the former Aral Sea (Uzbekistan).
Subsequently, I worked as a researcher at the University of Copenhagen (Denmark) and Durrell Institute of Conservation and Ecology (UK). Alongside my scientific work, I have since 2012 delivered international research-based biodiversity consultancy (through Wild Business Ltd) to various private and public sector actors. My research and consultancy aims to explore whether and how net positive biodiversity outcomes and climate change mitigation can be achieved alongside economic development activities.
This event is both inperson and online. There will be a drinks reception after the event and everyone is welcome
Tweet link opens new window
Tweet