The search for a healthy environment.
Emeritus Professor Michael Depledge CBE
Start &nbsp

Friday 10 Mar 2023 4:30pm

Finish

Friday 10 Mar 2023 5:30pm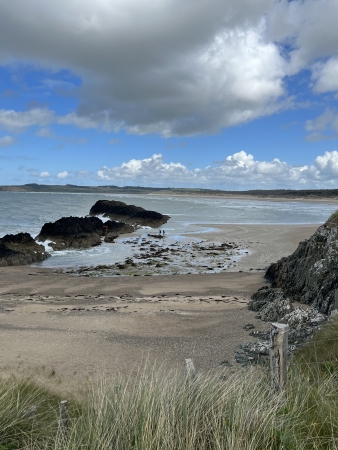 It has long been recognised that the environments in which we live have an enormous influence on our physical and mental health. Equally, it has become clear to all in recent years that human activities can have profoundly damaging impacts of natural ecosystems and the biodiversity they support.
With the medical sciences tending to focus principally on the diagnosis and treatment of disease, and environmental sciences concentrating on elucidating the workings of natural ecosystems and wildlife, the question arises, "Who is equipped to provide an integrated understanding of how to mitigate environmental threats to humans at the same time as capturing the opportunities offered by nature to foster health and wellbeing?"
This lecture will briefly review past and present efforts to understand the intimate interconnections between the environment, human health and wellbeing. Well known and emerging risks will be considered along with the health benefits of living in different kinds of sustainable ecosystems. Ways of addressing the "wicked problems" we face using transdisciplinary approaches will be also explored, together with the value of horizon scanning in informing policy actions.
Biography
Michael Depledge is Emeritus Professor of Environment and Human Health at the University of Exeter Medical School, Devon, UK. He is also an Honorary Professor of Public Policy at University College, London and a Visiting Professor at Chiba University Medical School, Tokyo, Japan. He was formerly a Commissioner of the Royal Commission on Environmental Pollution and Chief Scientific Advisor of the UK Government's Environment Agency. Depledge has conducted both medical and ecotoxicological research in Europe, Asia, South and Central America, Australia and New Zealand resulting in more than 400 publications in the peer reviewed international literature. His work has addressed diverse topics within the sphere of environment and human health, ranging from oceans and human health, to the detection of chemical pollution and its effects, climate change impacts, pharmaceuticals in the environment as well as pioneering studies on the use of natural environments to foster improvements in human health and wellbeing. Depledge is an advisor on environment and health issues to various governments, the World Health Organisation, the United Nations Environment Programme, the European Environment Agency as well as many other organisations. He is currently the Chief Scientific Advisor of the Eden Project (www.edenproject.com). He is also a member of the Advisory Board for the Mediterranean Institute for Environmental Transition, University of Aix Marseille, France. He was made a Commander of the Order of the British Empire (CBE) by Queen Elizabeth II in 2017 for services to environment and human health sciences.
Tweet link opens new window
Tweet