As nature climbs up the political agenda, how can researchers better engage with policy on biodiversity?
Wednesday September 8, 2021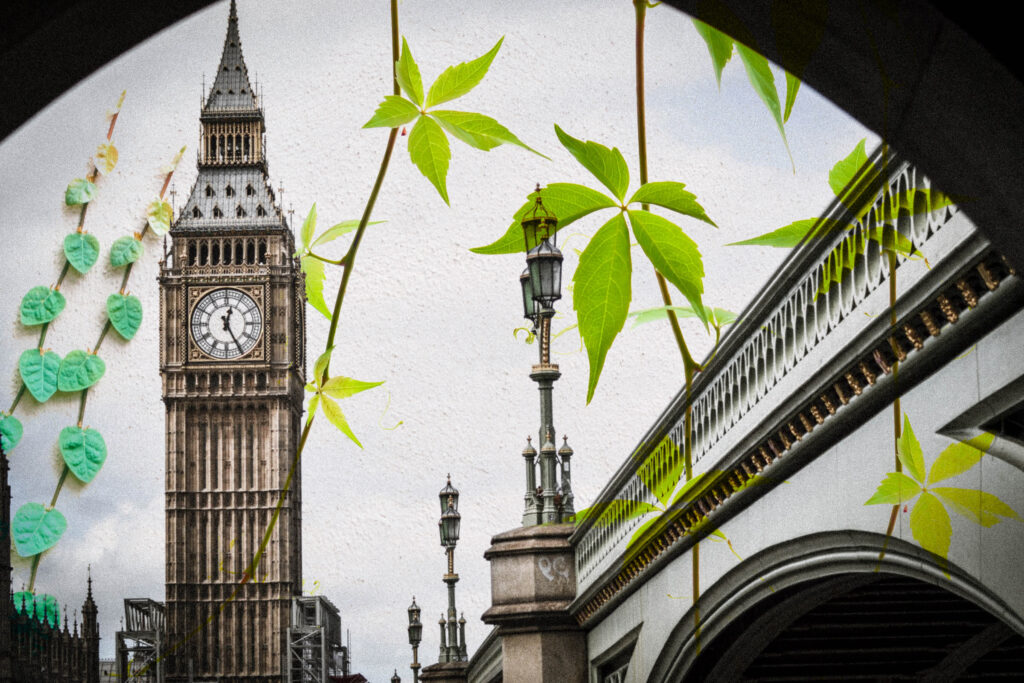 Researchers from The University of Oxford's School of Geography and the Environment, Jasper Montana, Rosaria, Trisha Gopalakrishna and E. A. Welden, explore how academics can help inform policy on biodiversity.
In recent years, there has been a step-change in attention to biodiversity as a political priority for governments, businesses, and civil society worldwide. Biodiversity now commands headline news with reports that 1 million species are at risk of extinction; a rise in pandemics is being driven by deforestation and species extinction; and that economic growth premised on the overuse of natural resources threatens the lives of future generations. There is a sign that global policy communities are becoming increasingly aware of the entanglements between humanity and the natural world and the need for concerted action to stem the degradation of the biosphere.
Internationally, the United Nations Convention on Biological Diversity is working towards agreeing a Post-2020 Global Biodiversity Framework to be negotiated in Kunming, China, in the year ahead. Domestically, the UK Government has set out their 25-year Environment Plan and is in the process of finalising new rules on everything from waste management to water quality in the Environment Bill.
Academics have an important role to play in informing and scrutinising these developments, providing the input of knowledge from research, to support evidence-informed policy.
But, what are the realities of policy engagement as an academic working on biodiversity? And, what might need to be done differently or better?
These questions motivated the development of a series of three seminars and a workshop in early Summer 2021, which brought together academics from across the Oxford Biodiversity Network to share their experience working with policymakers. So, what did we find?
Why should researchers engage with biodiversity-related policy?
Policy engagement in general terms can be hugely beneficial for academics at any career stage. Panellists agreed that policy engagement can help academics to greatly improve the impact of their research and contribute to broader societal goals. There were particular benefits noted for early career researchers (ECRs), with policy engagement offering exposure to alternative career paths and helping to improve key communication skills. More broadly, policy engagement can help academics widen their networks and lead to potential collaborations and avenues of funding.
Policy engagement on biodiversity can take many forms – largely because policy for biodiversity is so multifaceted. Policies impacting biodiversity are made at multiple scales, from local to global, and typically cut across many policy domains, from food systems to urban planning. At its most basic, we can think of biodiversity-related policy as being any principle-based commitment by governments that impact on biodiversity, and the mechanisms (i.e. policy instruments) for achieving those commitments. In the UK, these could be commitments to farming supported by agri-environment schemes that pay farmers to plant bee-friendly habitat in their fields; or at the international level, the agreement of targets in the Convention on Biological Diversity with subsequent investment in local management plans to protect species and habitats.
For more information on what biodiversity-related policy is, and what policy engagement might look like at different levels, see Primer 1: 'Biodiversity-related policy and why academics might engage with it' or watch this brief introductory video.
How can biodiversity-related researchers engage with policymakers?
Discussions during the seminars shows that there are a range of formal and informal opportunities for policy engagement, both in the UK and internationally.
At the UK level, policy engagement might look like the experience of Dr. Alison Smith, who worked with Oxfordshire County Council and Cherwell District Council (CDC) to map natural capital and ecosystem services across the county in order to inform decision-making. This collaboration was funded by an Oxford Policy Engagement Network fellowship, which supports Oxford-based researchers that are passionate about public policy to work with policymakers to identify and explore mutual interests.
Another example was offered by DPhil student Maria Dance, who worked with the Parliamentary Office for Science and Technology (POST) to produce a PostNote on the intersections between climate and biodiversity. In 2021, POST is also running an internship scheme in which doctoral students develop policy notes and briefings for parliamentarians about a wide range of current issues, including those relating to energy and the environment, and biology and life systems.
At the international level, Prof. Sandra Diaz recommended signing up to be an external reviewer of the reports issued by the Intergovernmental Science-Policy Platform for Biodiversity and Ecosystem Services (IPBES). And Prof. E.J Milner-Gulland suggested participation in species specialist groups and associated processes, such as the Red List at the International Union for Conservation of Nature (IUCN).
Considering the discussions during the seminar series, we have developed a list of useful resources for academics to help them engage with policy at different levels. See Primer 2: 'Resources for effective engagement with biodiversity-related policy' or watch this brief video for advice from some researchers at Oxford.
What are the challenges and opportunities guiding the future of policy engagement on biodiversity?
While the reasons to engage with policy are clear and there are some recognised routes by which academics can put it into practice, what more might we need to consider when it comes to policy engagement?
Notably, there is value in becoming aware of critical and analytical work on policy engagement that can help navigate the challenges and opportunities that it presents.
Academics who have critically considered how research relates to policy have noted that there is still a persistence of siloed thinking which affects policy engagement, and this means there is still insufficient dialogue between different disciplines and policy domains that are relevant to biodiversity. Siloes such as between the natural and social sciences can create a false separation between nature and people, which constrains how we think about problems and solutions. For academics interested in doing policy engagement, this suggests that they need to make a greater effort to bridge these divisions to offer a more holistic understanding and broaden the networks discussing biodiversity across science and policy.
Further, critical scholars also note that policy engagement is often dependent on government priorities at any given time. The political context and the terminology used in policy can encourage or discourage policy engagement from different academic communities, including through the allocation of funding. I.e. How did the COVID pandemic affect policy engagement on biodiversity?
Finally, critical scholars have noted that researchers interested in policy engagement need to get better at navigating different values. This includes both their own values and preferences (sometimes termed 'biases'), but also the complex set of values that play out within policy and the politics of biodiversity. Learning about values, how they shape our own and others' behaviour, is a key skill in policy engagement, which we can develop through more open discussion of values in our work.
For more information on challenges, opportunities, and critical approaches to policy engagement on biodiversity, see Primer 3: 'Critical perspectives of engaging with biodiversity-related policy' or watch this brief video for some perspectives from some researchers at Oxford.
Looking ahead
In the decade to 2030, policy engagement on biodiversity will be as important as ever. Biodiversity is the foundation of all life on Earth. Yet, in a highly urbanised and technological world, it is all too easy for policymakers – and other citizens – to forget about the importance of nature to sustaining human well-being. University researchers are well placed to inform the mainstreaming of biodiversity across all policy areas and improve societal outcomes through policy engagement.
This publication arises from activities funded by the Higher Education Innovation Fund through the Oxford Policy Engagement Network (OPEN) Leaders Scheme.  Visit the Oxford Policy Engagement Network website at www.ox.ac.uk/policyengagement for more resources and information.
Tweet link opens new window
Tweet