HERO Workshop #2 Report: Mapping, Assessment & Tracking of Land Availability & Nature Recovery Activities in Oxfordshire
Friday October 8, 2021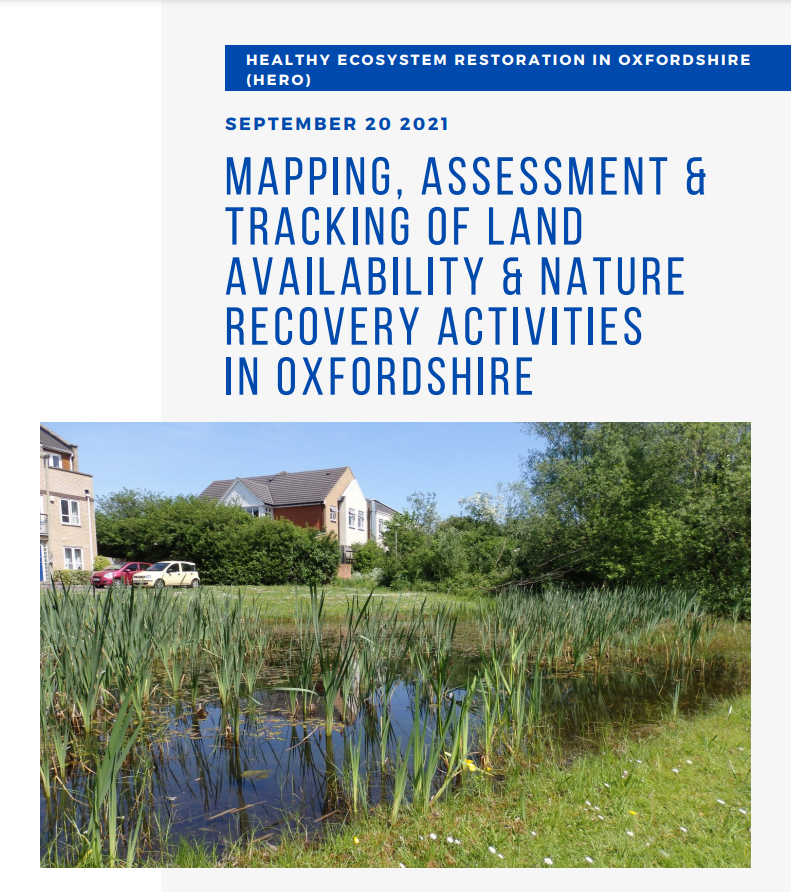 This report presents the outputs from the second HERO workshop, which was attended virtuallyby 23 participants on the 20th of September2021. The inception workshop in July 2021identified seven priorities for nature recoveryacross Oxfordshire, which involved planning,mapping, monitoring, managing connectivity,public engagement, financing, and developinga project pipeline. This second workshopfocuses on the second of those priorities:Mapping, assessment and tracking of landavailability and nature recovery activities. Priorto the workshop, the HERO team (Alison,Michaela and Wallerand) had gathered somepreliminary information on 42 nature recoveryinitiatives in Oxfordshire. At the workshop thispreliminary data collection was presented anddiscussed, and we gathered feedback andinsights on what additional information shouldbe collected in subsequent stages, and how thisdata could be analysed to feed into effectivenature recovery strategies.
Five themes emerged from the discussionsurrounding the challenges posed by adequateand reliable land mapping:
Extending, refining and streamlining thedata collected
Mapping land ownershipHERO WS2_6.10.21
Including farmers in the mapping effort
Interactions between nature, climate and other issues
Mapping change over time.
Read the full HERO workshop #2 report here
Tweet link opens new window
Tweet