Nature-based Solutions in Action in the UK – Nature Day documentaries launch at COP26
Monday November 8, 2021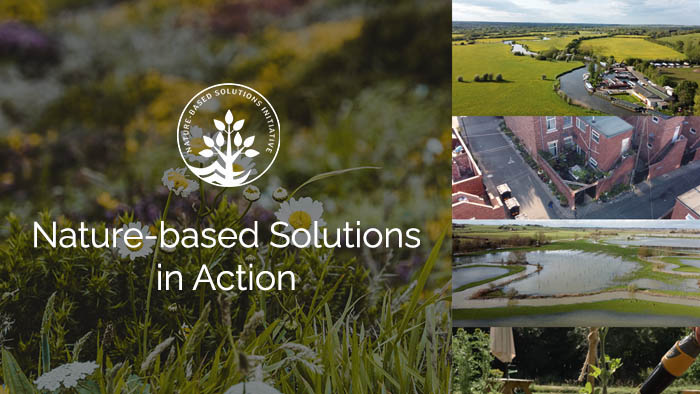 Research shows that further climate warming and biodiversity loss are now unavoidable but that we still have time to make a lasting difference: i.e. to keep warming below dangerous levels, stop further depletion of the diversity of life on Earth and make the world a better and just place for all.
In 2021 the international community faces a choice: either it collaborates to make a long-lasting difference or it makes one of the largest collective failures in history. The UK, as host of the United National climate conference COP26, has power to ensure that we choose the first path. We can do that by leading by example, getting our own house in order, and inspiring other nations to do the same.
Nature is a major theme within the events and negotiations at COP26, with over 130 countries committing to halt and reverse deforestation & land degradation by 2030, and a surge of pledged funding for Nature-based solutions (NbS).
The Nature-based Solutions Initiative, working with the filmmaker Matthew Mullholland, has produced a series of short documentaries showcasing nature-based solutions in action from around the UK.
The three documentaries explore working with nature in a range of environments:
Film 1: Working with nature: Cities
Film 2: Working with nature: Rivers to Coasts
Film 3: Working with nature: Highlands
These films will be released virtually and physically, with films 1 and 2 released on Saturday 6th (Nature Day), and film 3 as part of the UNFCCC side-event 'Bunloit Rewilding – Natural Capital Report Launch and Networking at COP26' on 11th November at 18:30. All three films will then be screened in full on the 12th November in an NbSI event in the Blue Zone Nature Pavilion at 15:00. Visit the NbSI Youtube channel to view a trailer for the three films.
The documentaries explore how working with nature and biodiversity (restoring, connecting and protecting natural habitats) can provide solutions to the causes and consequences of climate change whilst creating jobs, supporting economic recovery and also providing mental and physical health benefits. The films are led by conversations with local people involved in or affected by the projects including farmers, local businesses and conservation organisations, complemented by interviews with world-leading climate scientists and biodiversity experts.
Viewers are taken on a journey to floodplain meadows, woodlands, salt-marshes, oyster beds, the highlands, farms and estuaries benefiting from protecting and restoring nature, as well as to cities where green infrastructure is helping to reduce climate impacts while bringing people closer to nature.
Visit the NbSI Youtube Channel to watch the films on their release dates, and to learn more about NbS, explore the rest of the Nature-based Solutions Initiative website.
The films were supported by Ecover and the Waterloo Foundation.
Reproduced with kind permission from the Nature Based Solutions Initiative website.  
Tweet link opens new window
Tweet