Women in STEM Soapbox Science event
Tuesday October 19, 2021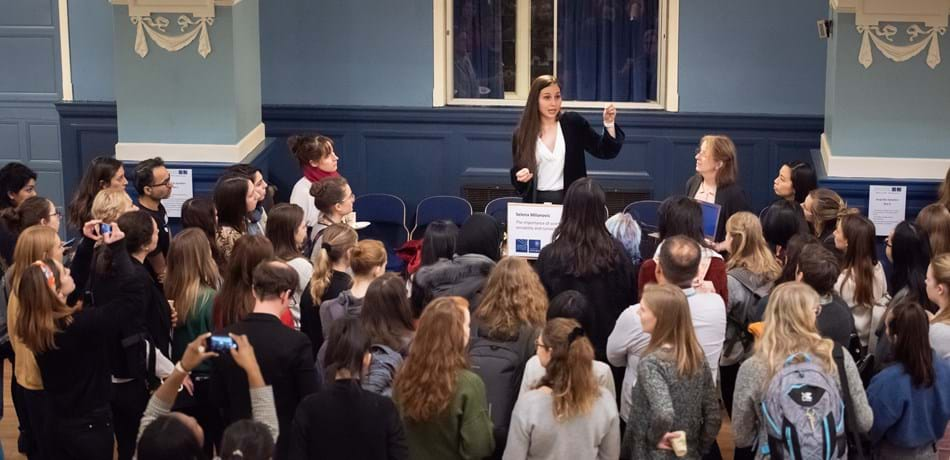 We are pleased to announce that the Biodiversity Network will be supporting the 2022 MPLS Women in STEM Networking event.
After a successful online event last year, we are looking forward to enabling the community to meet face-to-face. The event provides a chance to meet Oxford's Women in Science, Engineering and Maths societies, speak with inspiring women and find out more about the many University support networks available.
This event has been so well received in the last two years and we are keen to provide an opportunity that allows as many Women in STEM to meet, network, learn and be inspired by their peers.
If you are interested to hear more about the societies and a selection of industry we will have virtual stands where you can meet representatives and have a direct chat, learn more about them and register for more information.
REGISTRATION WILL OPEN SOON – FOR NOW PLEASE SAVE THE DATE:
Monday 24th January 2022, from 18.00 – 20.30
CALL FOR SPEAKERS 2022!
Last year we had fantastic contributions from across the full range of STEM departments.
We are again looking for inspiring women to speak to our attendees about their applied science/research/programmes, and the impact they have on our daily lives. Talks will follow a 'Soapbox' style format with each speaker engaging with visitors for short periods of time, using nothing but props and engaging information (no PowerPoints!).
Apply here to be a speaker at this year's event!
If you have any queries about speaking, please email Carlyn Samuel at the Department of Zoology, who is coordinating this aspect.
Tweet link opens new window
Tweet